Alissa is Ashley's twin sister that appeared from Season 3-5. She is portrayed by Maurie Chandler.
About Alissa
She and Ashley have a Mom and an Aunt Rachel who appear in the episode Aunt Rachel Is Here in which it is revealed that Alissa and Ashley's Aunt Rachel is getting Married and that Alissa and Ashley will be in her wedding.In the episode It's Tradition, Alissa and Ashley reveal that their family celebrates their own holiday Sister Celebration since there's so many sisters in their family. It is unknown if Alissa is allergic to milk like her sister Ashley.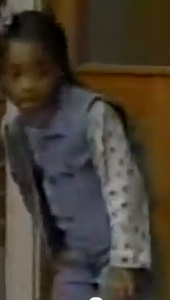 Appearances
Trivia
Ashley appeared in Alissa's appearances.